As a graphic designer and webdesigner I often use multiple tools. On this page I share which tools I use and recommend you. 
I use SiteGround as my hosting which I'm very happy with. When it comes to hosting there are a lot of choices out there. Keep in mind that cheap hosting is very often bad hosting and leads to slow websites. SiteGround is fast, reliable and have amazing 24/7 customer services.
The downside to SiteGround is that it is shared hosting. This means that your site is hosted on a server which also stores other websites. This will result in loss of speed. Although they are one of the best shared hosting companies out there, they cannot compete with cloud hosting from Cloudways. The advantage of Cloudways is that you only pay for what you use. Of course, the price is higher than SiteGround, but you do get speed in return.
Kinsta offers premium WordPress hosting. They are one of the more expensive hosting companies, but you get quality in return. They are very fast, have good support, make backups for you and help you if you are unexpectedly hacked. In addition, they offer a CDN for free for extra fast performance. You get 2 months of free hosting if you pay per year.
My favorite WordPress theme is Astra. I use it for all my websites. It's user-friendly and a lightweight theme. Support is good, friendly and relatively quick.
Elementor is one of the most populair page builders for WordPress. With good reason. Elementor is one of very few page builders that has a great free version. With Pro version you can build anything you can think of thanks to the amazing Theme Builder. 
A cache plugin can make your WordPress website a lot faster. Speed is a very important ranking factor for Google. A slow website will lose potential clients and customers. A fast or slow website is the difference between a successful website and business or not. That's why I use WP Rocket. I user-friendly cache plugin that has made my website load a lot faster.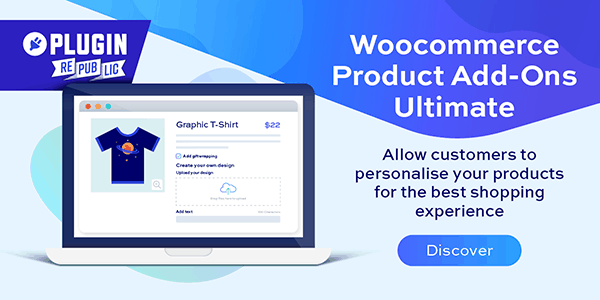 When you build your website with Elementor, Crocoblock is worth your money. With JetSearch you can add a good search function to your website, you get many Elementor templates that you can import with just 1 click, you can customize almost every part of your WordPress webshop and much more.
Note: check their prices. You can buy any plugin separately, but it is much cheaper to choose their All Inclusive package. Do you have multiple websites? Then choose the Unlimited package.
Shutterstock is an authority in the stock photography world. The site has a large archive you can choose from. 
Envato is creative marketplace where you can find fonts, photos, templates, WordPress themes and more. With Envato Elements you pay a monthly fee so you can download unlimited resources. Students get a 30% discount!
Creative Market is another Creative Market. You can buy fonts, stock photos and templates for a small price. Every week they upload 6 free resources. 
Envato also has Envato Market. Here you don't have to pay a monthly fee, but you can buy individual products. This is great if you only want to buy a single product and not multiple products.
Do you want to edit pictures in Photoshop or make videos with Premiere? Or perhaps you want to design a logo in Illustrator? Whether your a graphic designer, webdesigner/developer or a entrepeneur: you'll need Adobe Creative Cloud. They often give new customers a discount. If they don't right now you can always ask customer service to see if you can get a discount. If you have Adobe Creative Cloud and you want to renew your services I have a tip for you. When your subscription is up for a renewal you can try to almost cancel your subscription. In the last step before cancelation they often offer you the same discount.
Apple has it's haters, but I'm not one of them. I have multiple Apple devices and am quite happy with them. I work everyday on my 21.5 inch iMac. Everything logo I design, every WordPress website I build; my iMac has never let me down. 
While I love my iMac I also use a Lenovo laptop. I use this laptop to test websites on a Windows device and to work on my websites when I'm on the road. 
HTML & CSS: Design and Build Websites was my first introduction into the webdesign world. While I would always recommend to learn through tutorials and courses on the internet, I still think some books are a great addition. This one is an example of that. 
Thinking with Type is an absolute classic. It's such a great book to get learn more on typography. I believe every graphic designer should read this one.
UX for Beginners is great if you are interested in User Experience (which you should be interested in if you have a website). You'll learn all about the fundamentals of UX. 
All of the products & companies listed above are those I work with and can attest to their quality. I wouldn't recommend them otherwise. Full disclosure, the links are affiliate links, meaning I get a little cut if you buy anything, at no extra cost to you. When you click on them you'll be redirected to the products website.